Interstate Removalists
WE'VE GOT AUSTRALIA COVERED
Andrew Mathers Removals share 150 years of experience in moving families around Australia and is one of the best Hobart interstate removalists. We specialise in Interstate removals and as a Tasmanian-based removal company, we have become one of the largest and most trusted experts in interstate removalists in Hobart. From Hobart, Launceston, or anywhere in Tasmania to any part of Australia and back again, no matter which way you are heading, we can move you promptly and with ease.
Moving interstate can be incredibly daunting and exhausting, both physically and emotionally; however, we can make the whole process a better experience with experienced personnel and operations. We pride ourselves on being able to efficiently and with minimal fuss, move you anywhere you need to move to.
No matter how large the load, we can efficiently pack, relocate (or store your precious items in our large warehouse) all of your furniture and valued possessions, and make sure they arrive on time and in great condition. We take the stress out of your relocation.
We are located fifteen minutes from the Hobart and Launceston city centres and our business is ideally placed to serve all local Tasmanian requirements.
We have extensive specialist removals and storage services in Hobart and Launceston and are here to make your move as pleasant and stress-free as possible.
As one of Tasmania's largest and best interstate removalists, we offer Australia-wide storage and transport services, and the latest packing materials. Wherever you are moving to, you can rely on the best facilities and service.
Andrew Mathers Removals is a removalist company that provides a door-to-door container service in Australia. We have built a reliable national network of road, sea, and rail options to provide the highest levels of service at every stage of the journey.
provide the highest levels of service at every stage of the journey.
Moving to Melbourne, Sydney, Adelaide, Perth, Brisbane, or Darwin we operate regular services for large and small removals.
We also offer a Pet Transport Service, Vehicle Relocation Service, House Cleaning Service.
Benefits of Hiring a Professional Removalist
Interstate Removalists Makes Moving a Simpler Process
We are all aware of how expensive relocating can be. The stress, inconveniences, and costs associated with relocating may be significantly decreased by engaging with a professional removalist in north, south, or west Hobart to facilitate the process. You may feel more at ease once your interstate move is complete knowing that your valuables are in the best possible hands.
Interstate Removers Are Covered by Insurance
The interstate movers are also extremely mindful of your belongings and constantly cautious of how they transport your belongings to your new house. You won't be responsible for any repair costs because their insurance will pay for any damage involved in the removals and storage process..
In light of this, insurance is an important factor to take into account when selecting a reputable Tasmanian interstate removalist service.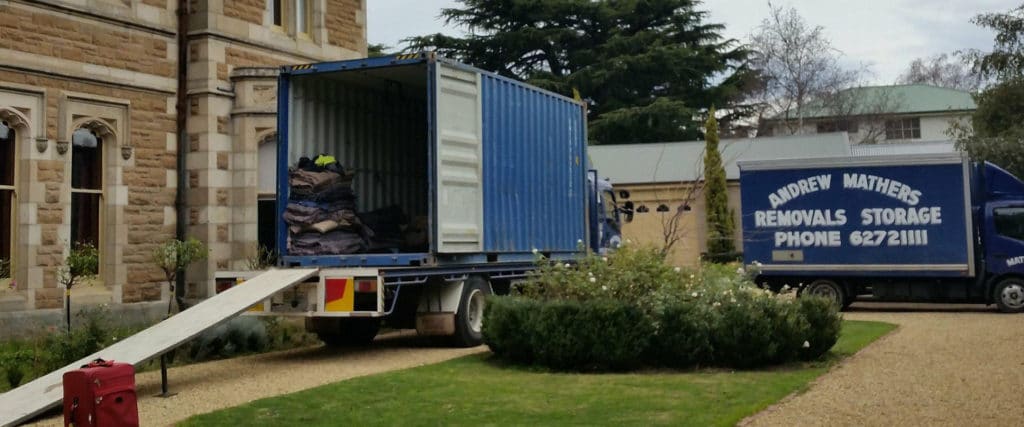 Interstate Removalists Save Time and Money
No matter what your spending limit is, you may locate a skilled removalist with a price that aligns with your budget. Making a list of possible removalists in your neighbourhood after conducting research is crucial for budget purposes.
Following that, you may get quotations from a number of businesses so that you can compare prices and pick the one that is within your price range.
However, it's crucial to understand that working with a professional removalist still costs less than handling the task on your own. In addition to the time and effort required for the entire procedure, you will also need to manage the stress and hazards. You won't have to worry about an accident or the loss of your belongings if you choose a professional service.
Request a quote
Interstate Removers Provide Flexible Scheduling and Booking
Some customers prefer to give their movers complete discretion over the precise time of their arrival and departure. Others would want to reserve the service and pick their own time. In either case, being flexible with your booking and scheduling will enable you to function well, despite the hectic schedules we all have.
Why Hiring an Interstate Removalist Is Worth It for Your Move
Removals are a terrific method to ensure that moving into a new house is as easy and enjoyable as possible. Don't rush into taking on the challenge if you believe you can't succeed on your own. Hire professionals to complete the task for you to make it simple and quick.
Searching for a reliable and fairly priced interstate removal service? For an online quotation from us, give us a call at (03) 6272-1111 or visit our website at https://www.amathersremovals.com.au/ to find out how our removalists in Tasmania can offer productive storage services for you.
---
NEED A FREE QUOTE?
Contact us for a free no-obligation quote for your particular relocation needs.
ONLINE QUOTE
Removal Checklist
Download and use the Andrew Mathers Removals and Storage Checklist to keep a file of all the details of your move.
---
Free quotation
It all starts with a conversation, to find out how we can assist you with your next move, contact us for a free quote.
Affordable services
Contact us and we will get back to you with a finalised and accurate quote within 24 hours!
Friendly expert team
150 years of removals experience has helped us learn the right way to do this.
Storage option
Andrew Mathers Removals provides secure and cost-effective storage solutions to suit our customer needs. Our storage centers at Hobart and Launceston offer a dust-free and vermin proof environment for your prized possessions.
Comprehensive Transit Insurance
We can arrange your moving and storage insurance coverage through our Customer Goods in Transit and Storage Insurance Policy.
Fast service
We pride ourselves on being able to efficiently and with minimal fuss, move you anywhere you need to move to.
This is box title
Get answers and advice
Our goal is to answer all your questions in a timely manner.