FURNITURE REMOVALS SERVING HOBART, LAUNCESTON, TASMANIA & SURROUNDING AREAS
Moving house can be a stressful affair, especially if you do it yourself. From packing to transport, there are so many things that could go wrong and cause your prized possessions to be damaged or lost.
Fortunately, you don't have to do it alone. If you're looking for expert furniture removalists in Launceston and Hobart, look no further than Andrew Mathers Removals & Storage!
EXPERT FURNITURE REMOVALISTS IN HOBART, LAUNCESTON, TASMANIA
Andrew Mathers Removals & Storage has deployed furniture removalists in Hobart & Launceston since 1870 – that's more than 150 years of experience! And we don't just provide furniture removalists services in Tasmania, we also have affiliated branches all over Australia and worldwide.
Our fleet of removal vehicles boasts the largest storage capacity among all furniture removalist services in Tasmania. Aside from furniture removals at home, Andrew Mathers can also help you move offices (or any other place of business) from Tasmania to anywhere in the country. Plus, if you need to move vehicles or valuable antiques safely, you don't have to look elsewhere – we provide these services as well.
If you use our furniture removalists services, you'll be protected with transit insurance that covers the whole process – from when we pack your things until you receive them at your new location.
Andrew Mathers provides all-in furniture removals company in Hobart, Launceston & Tasmania. Our lineup of services covers everything, from the day you start the move to the day your things arrive at your destination.
Packing
Our professional packing staff is equipped to handle anything that you need to be moved, including large furniture removals, glassware, and fine art. Andrew Mathers also provides unpacking services to help you at your new location.
Storage
Sometimes, you can't move in right away. Andrew Mathers is prepared for that possibility and can provide furniture storage solutions. With storage centers in Hobart and Launceston, we can hold onto your items until your new home or office is ready.
Removals
As one of the best companies for furniture removals in Hobart & Launceston, Andrew Mathers provides moving services for more than just your home. Here are some things that we can move for you – whether it's within Tasmania, around Australia, or even across continents: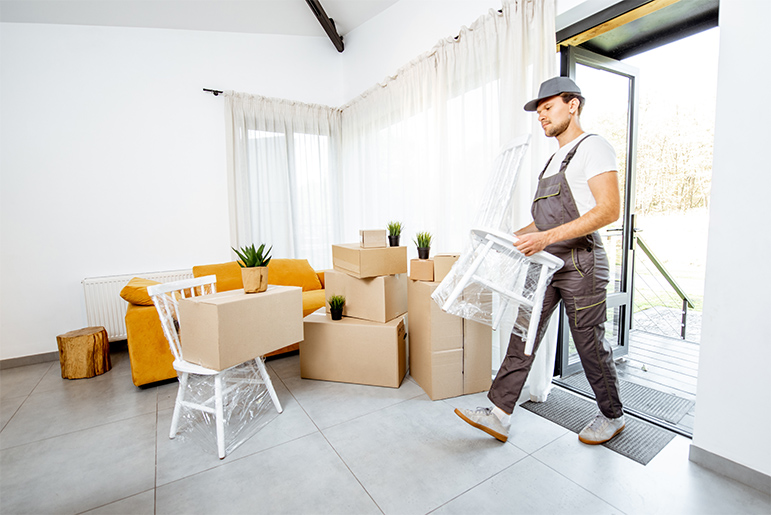 With 150 years of providing furniture removalists services in Tasmania, Andrew Mathers should be your first choice if you're looking to move out or need removal for office furniture. We make your moving experience effortless and free of stress!
YOU CAN AVOID INJURIES BY HIRING A PROFESSIONAL REMOVALIST
Many individuals just phone a few friends and ask them to relocate furniture in exchange for some food or beverages. However, moving heavy furniture might be dangerous if you don't have the necessary tools or know how to properly assemble or de-assemble certain furniture. Moving large objects can be risky, especially if you have to go up and down stairs. Cuts, abrasions, muscle strains and sprains are common injuries.
Professional home furniture removalists and movers utilise the right tools, including carts, dollies, moving straps, furniture sliders, and protective gloves, to move furniture. By hiring professional Tasmania furniture removalists, you can avoid damage to yourself and your friends and concentrate on simpler tasks that won't strain your back.
How can I hire a dependable mover in Australia?
These are the questions to ask yourself if you're trying to decide on removalist services for your move:
Do they have reliable testimonials, reviews, and references?

Are they helpful, courteous, and polite?

Are they available on the day you move?

Do their moving services meet your budget and how much do they cost?

Is there an additional price for an

interstate move

?
Professionals You Can Count On
In order to guarantee complete customer satisfaction, we strive to go above and beyond. But don't just believe what we say. Our expert furniture removalists are entirely committed to offering first-class service at competitive pricing.
Our devoted movers treat your valuables with the same respect and care as if they were their own. You may be confident that your goods will get to your new home or workplace safely and securely.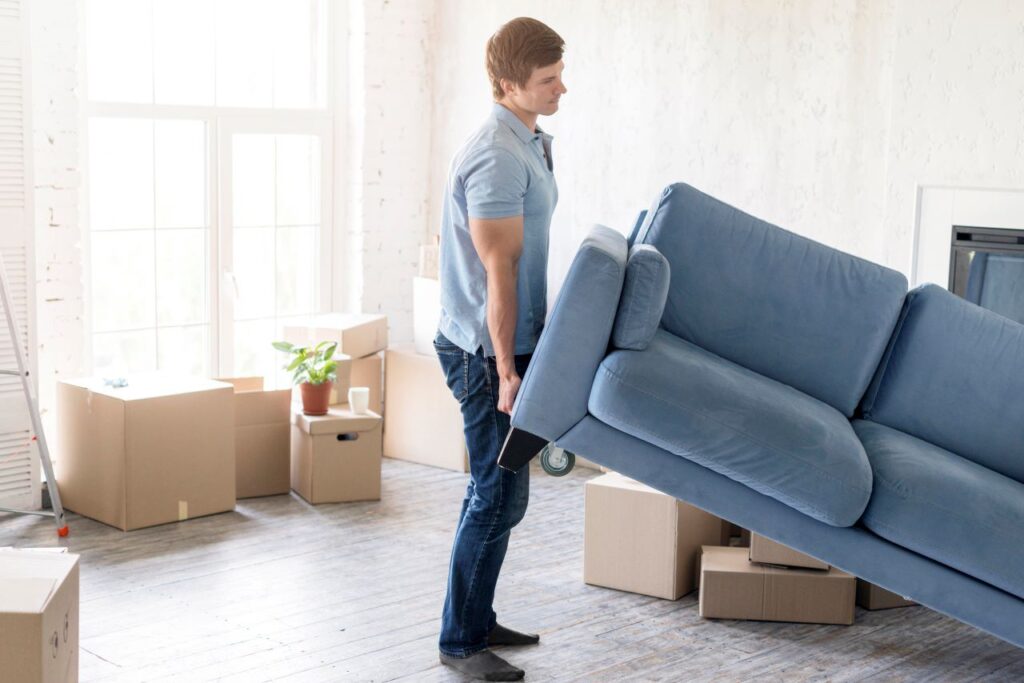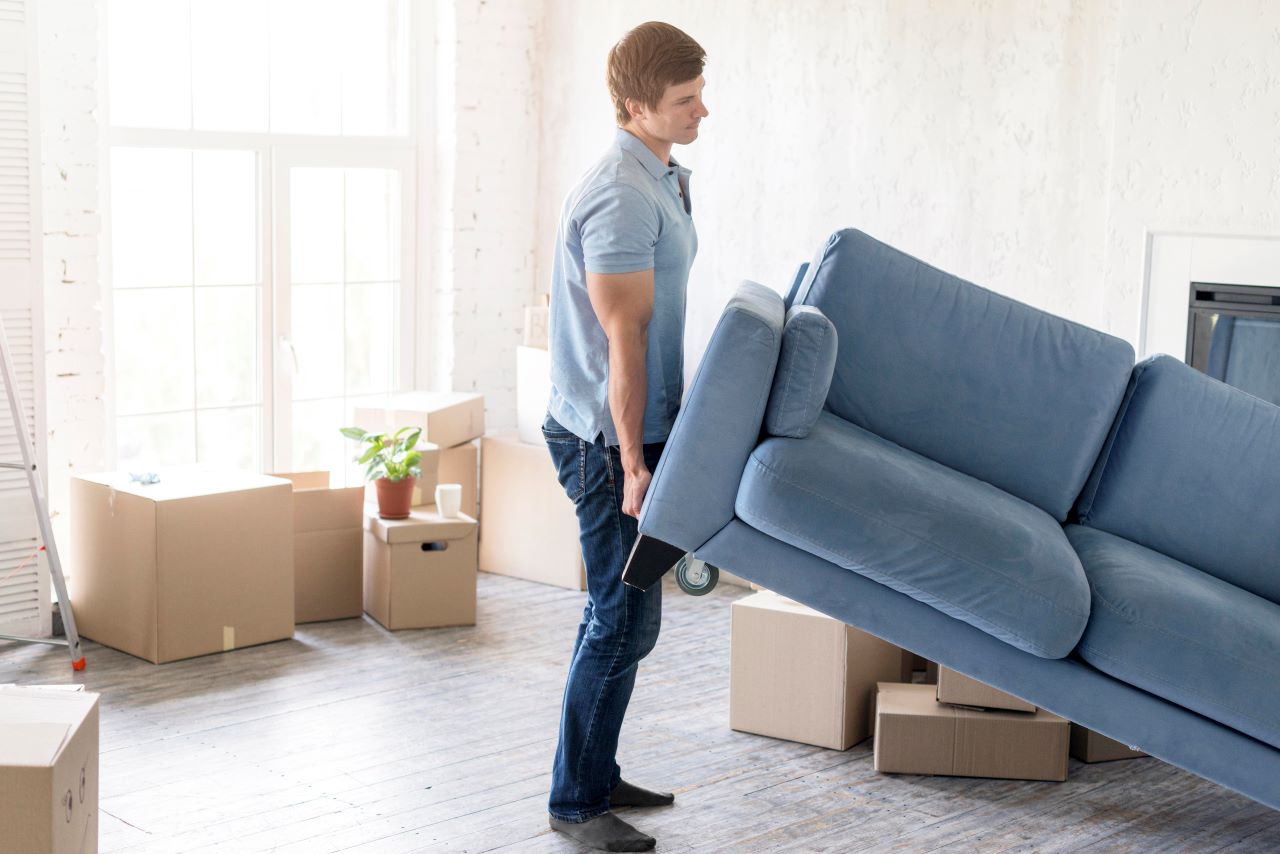 We ensure to be well-prepared, on time, organised, and efficient as we have done hundreds of relocations.
All our employees are extremely qualified and efficient in their work and can assure you stress-free and quality work for your interstate removals.  Call us today to discuss and get an affordable estimate for your move. 
Why Pick Us?
Many movers attempt to undercut one another and compete solely on price. In order to achieve this, they frequently overbook moves, outsource work to subcontractors, and compromise on the services they deliver to you. This results in rushed moves, mishaps, stress, and damaged property. 
With comprehensive insurance plans that distinguish us from other removal firms, we are committed to giving customers the greatest moving experience while maintaining competitive and reasonable costs. We can handle any task while maintaining efficiency in our work and providing you with quality services. 
Have extra items but no storage space? At Andrew Mathers, we also provide unit storage, so you can be store you extra luggage with us in confidence. 
Call us for a free discussion with our team and get a quote! Our support staff will answer any questions that you may have. You can also email your enquiries, and we will respond the next working day.
NEED A FREE QUOTE?
Contact us for a free no-obligation quote for your particular relocation needs.
ONLINE QUOTE
Removal Checklist
Download and use the Andrew Mathers Removals and Storage Checklist to keep a file of all the details of your move.
This is box title
Get answers and advice
Our goal is to answer all your questions in a timely manner.