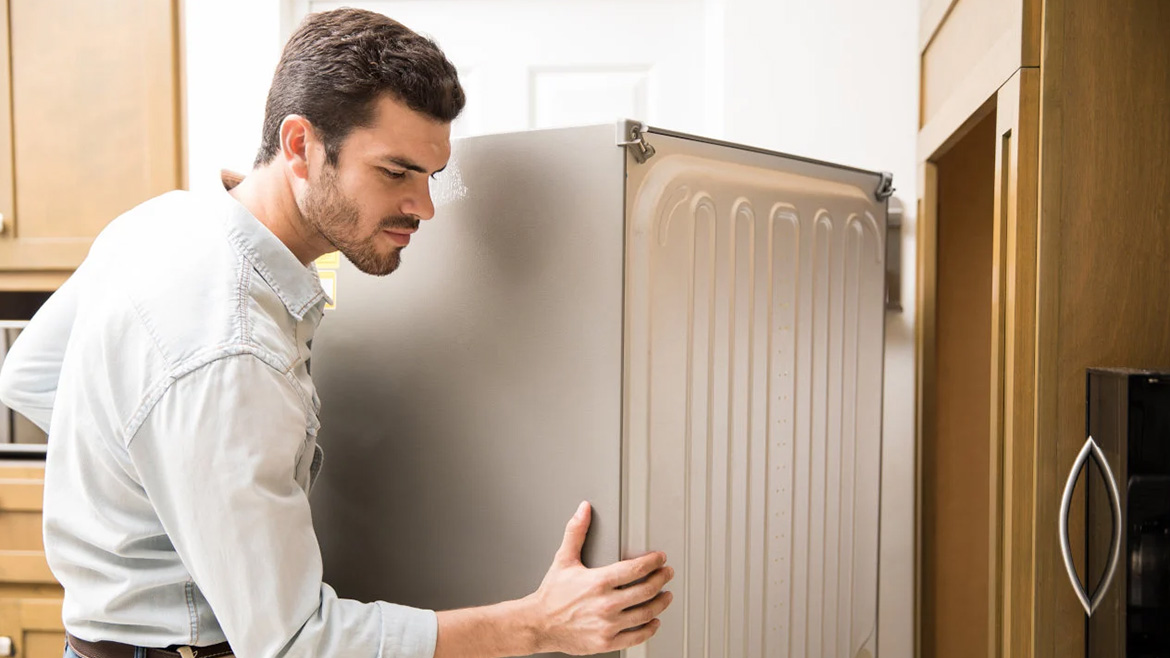 Moving a fridge can be an intimidating endeavor. Not only does it possess considerable weight, but it necessitates delicate and meticulous handling to prevent any potential damage. Whether you're transporting the fridge to a new residence or merely repositioning your appliances, it is important to adhere to a proper procedure to guarantee a seamless and secure transition. That is why it is highly recommended to hire professional and experienced fridge removalists to facilitate a smooth and efficient transfer.
In this blog, we look at the essential steps on how to move a fridge effectively and minimize the risk of scratches, dents, and internal damage.
Switch off your fridge the night before
The evening prior to moving the fridge, it is advisable to power down the appliance and allow it to defrost.This will prevent any damage to the evaporator during transit. Since modern fridges use gas refrigerants, there are no fluids to worry about settling. However, it is still a good idea to allow the compressor and refrigerant system to stabilize before moving. If your fridge has an automatic ice maker, disconnect the water hose and remove all ice from the compartment to prevent leaks, spills, and potential damage.
Clean & disinfect your fridge by removing all stuff
After switching off the fridge, start removing all the food and give it a thorough cleaning. Since the fridge will warm up after being turned off, it is crucial to remove all items to avoid unpleasant odors. Take the opportunity to disinfect all surfaces to ensure a fresh and hygienic refrigerator at your new location.
Do I remove the interior glass shelves?
The interior glass shelves do not need to be removed when transporting the fridge, as they are designed to stay in place during transportation and should not cause any damage. However, it's important to secure any loose items inside the fridge and properly secure the refrigerator doors to prevent accidents while moving a fridge.
Use professional packaging & then cover it in blankets
A refrigerator is a significant investment, so ensure its protection during the move. Use high-quality packing materials to protect the fridge from bumps, dents, or scratches and prevent internal damage. Swaddle the fridge in the best professional fridge wrap in Australia as the first layer of protection. Next, cover it with moving blankets and never use packing tape, as packaging tape could possibly damage or remove the paint from the fridge.
Use a moving trolley for transportation
Wondering how to transport a fridge safely? Use a trolley! To ensure safe transportation of the fridge, it's crucial to avoid placing the trolley directly under the fridge's front, sides, or rear. Instead, the trolley should be positioned carefully under a sturdy part of the fridge that can support its weight without causing damage.
Sounds challenging? You can always trust our professional movers to do the hard work for you.
Move the fridge with care and precision
When it comes to fridge moving, one must proceed with caution and at a slow pace. Always keep the refrigerator in an upright position to protect its internal mechanisms. One of the best moving fridge tips is slow and steady wins the race. So, avoid speeding over bumps or roundabouts, as sudden movements can cause the fridge to tip over.
Wait three hours before turning the fridge on
Once you've reached your new destination, be patient before turning your fridge on. Allow at least three hours for the internal mechanisms and fluids to settle correctly. This precautionary measure will help prevent any potential damage and ensure the optimal functioning of your refrigerator.
You May Also Like To Read: –  Moving Yourself Vs Hiring Movers: Which Is Better For You?
Conclusion
Following these moving fridge tips will make the challenging task a lot easier. Remember to follow all the steps mentioned and guarantee almost zero damage to your refrigerator during the move.
If you are looking for a professional Hobart removals service to move a fridge, give us a call at (03) 6272 1111.