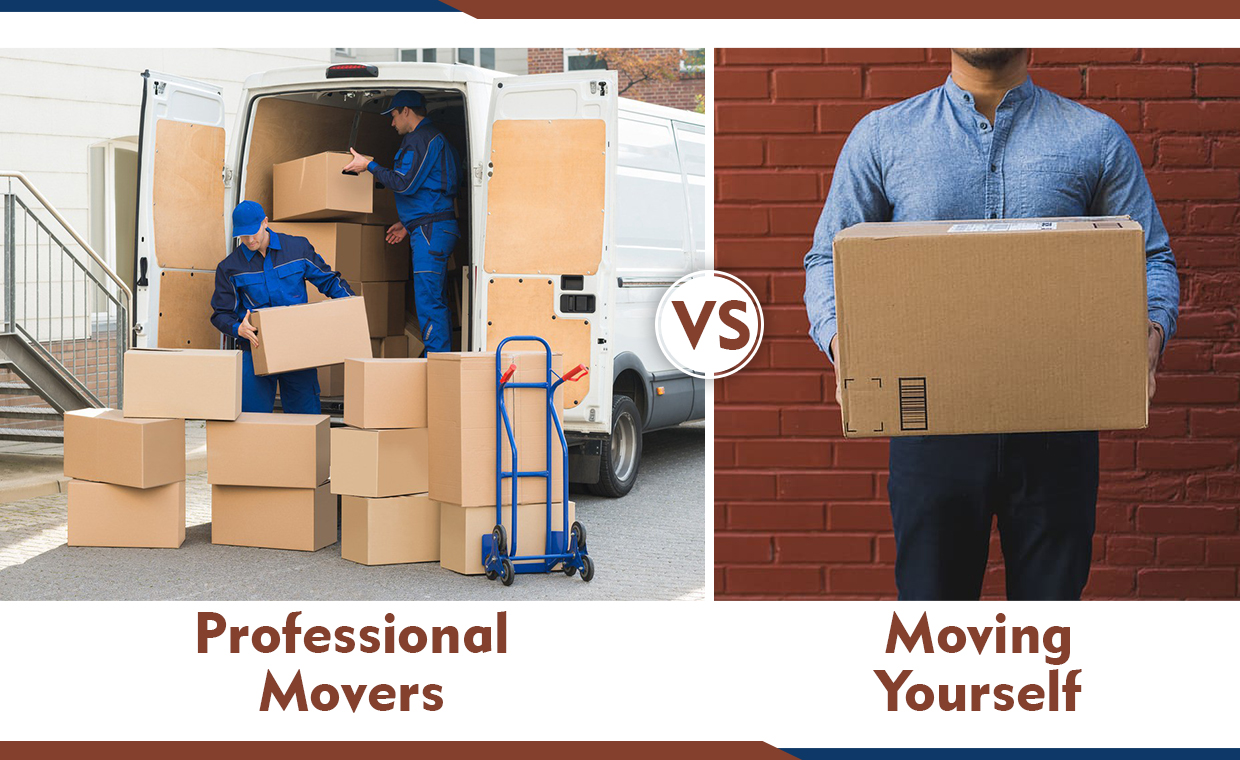 When moving house, it becomes difficult to decide if you should move yourself or hire movers. To know the right answer to this question, you will first have to know your needs and requirements. These can include the location of your destination, the time of your move, and so on. Both of these alternatives have costs associated with them. Thus, before choosing between moving yourself and hiring a mover, you should first weigh down their pros and cons. Below are a few pros and cons mentioned which will help you choose the best alternative for yourself. These can also act as great house-moving packing tips.
Cost-effectiveness
When moving yourself, you can take the help of your friends, family or moving house helpers to carry out the associated tasks. This will help you reduce your overall moving costs.
Complete control over the move
You will also have complete control over all the tasks. You can also book move-yourself trucks according to your timings. You can thus book the trucks and pack your materials according to your convenience. Thus, this alternative will provide you with a lot of flexibility.
Flexible scheduling
As mentioned earlier, you can schedule the tasks of moving with great flexibility. Thus, you will not have to stress about the movers not getting things done on time.
Physically demanding and time-consuming
Carrying out all the tasks on your own can be a time-consuming process. It will also restrict you to maintain your peace of mind. The process can get more complicated if you are the only person carrying out the moving process.
Requires more planning and preparation
Moving is not a task that you carry out regularly. Thus, there is a high chance that you might miss out on things. It may lack proper planning and preparation.
Risk of damage to your belongings or injury to yourself
As a beginner, you will not know how to handle things safely. You will have to deal with all the pack yourself moving containers on your own. This increases your chance of breaking things or even getting injured.
Less physical labour and stress on your part
Since you do not have to deal with all the packing and shifting processes, you will not have to deal with physical labour. This will also help you maintain your peace of mind as the movers will be responsible for taking care of safety. You will also save time that would otherwise be spent on booking move-yourself trucks.
Professional expertise and equipment
The movers have expert tools and equipment which help them to carry out the moving process safely. These tools not just improve safety but also helps to complete tasks quickly.
More efficient and faster
Since the movers for hire carry out the task of moving regularly, they are well-versed in all the processes. This helps them to complete their task on time in an efficient manner.
More expensive
Hiring an experienced mover can be an expensive alternative. However, you can compare the prices and services of different movers to see which company suits you the best.
Less control over the move
All the processes will be carried out by the movers. You will have less control over the move. However, this will help you stay worry-free.
Potential for scams or unprofessional behaviour
There can be a chance that a company you choose is not well-experienced as displayed on their website. Thus, do thorough research before selecting a moving company.
To select one of the two alternatives, you should also know several factors. These include the distance of the move, the size of your belongings, budget, time constraints, etc. These factors will help you know which alternative suits you the best.
The above-given factors will help you know if you should move yourself or take the help of movers. Thus these points will act as great tips for moving house for you. To carry out the process effectively, you can contact our experts at Andrew Mathers Removals & Storage. Through our services, you will not have to worry about your moving needs and requirements.